Crystal Clear
Caribbean yacht charters
Sailing vacations and yacht charters in the Virgin islands.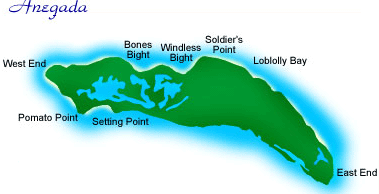 Anegada
Anegada is an easily missed speck on the Caribbean map lying 20 miles north of
Virgin Gorda
. It covers 15 square miles and rises 28 feet above the Caribbean sea level.
Over the years, more than 300 ships have been wrecked on the hazardous coral reefs encircling the islet, a tragedy which, in turn, has made Anegada a paradise for divers. The wrecks and reefs themselves have been enhanced with colourful formations of exotic undersea plan and animal life.
With a population of about 250, Anegada's tourist facilities are limited to a camp ground, several guest cottages, and one 18-room hotel. Government efforts to keep the Caribbean island as close to nature as possible have resulted in the recent introduction of a sanctuary for flamingos, ospreys, and terns supervised by the National Parks Trust.
Luxury Caribbean Charter yacht Crystal Clear
With Caribbean charter yacht Crystal Clear paradise is yours. A luxurious getaway planned around your own itinerary, a luxury yacht is your ticket to a land of unsurpassed beauty and hospitality. To start planning your holiday in the Caribbean, click here. Discover the Land of Paradise.

On luxury yacht Crystal Clear, the land of paradise is at your fingertips. Home to an endless variety of majestic locales, the Caribbean is not just a group of countries but rather a series of Tropical paradises. As you explore the many faces of the Virgin Islands on your luxury charter yacht, the directions you go are entirely up to you,from remote islands to cosmopolitan adventures, your Caribbean getaway will make an impression that lasts a lifetime.

The advantages of Caribbean charter yachts.

With a Caribbean charter yacht, you choose the type of itinerary best suited to your needs, then sit back and enjoy the ride as an experienced, fully trained crew accommodates your every need. With Crystal Clear hospitality comes first, and your personal charter yacht crew will go out of their way to make you feel like a king. A Caribbean charter also means exceptional food and beverages at a reasonable price, and your food and drink plan can be set up to your specifications.

A luxury Caribbean charter on board Crystal Clear means sailing among the British and US Virgin Islands on your own cruising palace...

Your Own Itinerary
Your Own Piece of Paradise
The best part is, your luxury yacht charter costs no more than being on a cruise ship.