Crystal Clear
Caribbean yacht charters
Caribbean yacht charters and vacations in the Virgin islands.
What better way to relax and enjoy the shining sun and crystal clear blue waters of the Caribbean than aboard a private luxurious Caribbean sailing charter yacht.
With more than 36 islands and cays, the
Caribbean islands
offer beautiful white sandy beaches, excellent restaurants, nightlife and numerous water activities for your sailing vacations. Enjoy snorkeling, scuba diving, windsurfing, kayaking, day sails, power boating, sailing, fishing and swimming in the spectacular waters of the Caribbean.
Visit any of the Caribbean's charming principal islands to unwind and absorb the tranquil pleasures of sunshine and spectacular seas. From the scenic settings and tropical breezes to the local markets with fresh produce and handmade crafts, visitors will experience a friendly and diversified community.
One of the favorite destinations for Caribbean sailing charters and yacht vacations is the
British Virgin Islands
. Fair winds and temperatures make the BVI's a perfect year round destination. There are many islands within a short sail to explore each day.
In Tortola, the main island of the BVI's, you can shop the home-style stores at Road Town's Main Street and Soper's Hole Marina, West End for bargains in perfume, jewelery and wine. You will also find one-of-a-kind antiques, silk-screened fabrics and watercolors by On
Virgin Gorda
, the main shopping is located at Virgin Gorda Yacht Harbour, in The Valley and in North Sound at various resorts. Virgin Gorda, known for its yacht clubs and quiet cove houses, is an intriguing grouping of huge granite rocks framing grottos filled with sea water. Swimmers and snorkelers refresh themselves in the cool waters of hidden pools and secret passages.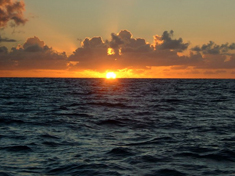 Anegada
is a paradise for divers. Past ship wrecks on the hazardous coral reefs encircling the islet have enhanced the reefs with colorful formations of exotic undersea plants and animal life. For a remote, rustic retreat and first-rate hiking trails, visit
Jost Van Dyke
. Be sure to stop at the small beach cafes along Main Street's sandy strip of beach and discover the local treats and their famous freshly baked banana bread and coconut muffins.
Other great Caribbean Island destinations are St. Lucia, St. Barts, St. Martin, US Virgin Islands, Cayman Islands, Aruba and a host of other delightfully friendly and beautiful locations to anchor and enjoy the local culture. Most are English speaking, and love boaters.